Well, after a long hiatus, I'm back with a new review of a coffee flavor I found in the grocery store called "Candy Cane".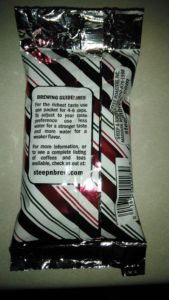 This coffee flavor is made by Steep N Brew.  I reviewed other coffees by this brand, just search in the box above to read them.
As I'm brewing the coffee it didn't give out a strong aroma at all.  I had to put my nose to the coffee mug to smell it.  The aroma was minty and the coffee had a dark color.  I tried the coffee black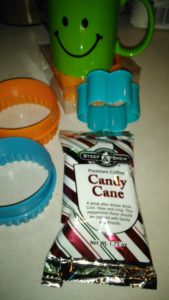 and found it not too bitter at all.  I then added a couple teaspoons of sugar and the flavor exploded!  It tasted just like a candy cane.  I added Half & Half and wished I hadn't.  It is a much better flavored coffee black with a couple teaspoons of sugar.
I would recommend trying this flavor for the holidays but I wouldn't drink it regularly on a daily basis because I would get sick of it before the holidays ended.  Maybe once a week until Christmas passed. Definitely a Holiday flavor that can turn into a favorite for this time of year.