I used the New Ninja Coffee Bar to make this gem.
Ingredients;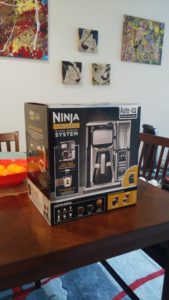 1 TB Chocolate syrup
1 Tsp Cinnamon Sugar mix
3 Tsp Coffee, medium course ground
1/2 Cup Milk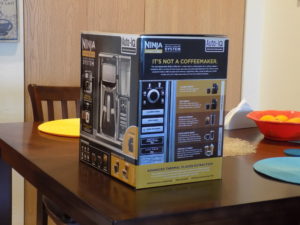 Heat milk in Microwave 45 seconds and Froth.  Add Chocolate syrup and cinnamon sugar mix to milk. place on cup tray in Ninja and brew on XL Cup setting and press the Rich Brew button.  Top with Cocoa powder. Enjoy!
Would like to see more receipes?  Do you want more Coffee maker friendly receipes or espresso machine coffee favorites? Leave a comment below.